EURO-iTRACE is the Track and Trace solution EPC-France, set up to meet the European Directive 2008/43/EC which will go into effect on April 5 2015.
EURO-iTRACE has the followinig specifications :
Smart mobile terminals.
Embedded software in the terminals and pre-configured upstream of the delivery.
Back-up, training and hotline are provided locally.
Our system can also include items not produced by the EPC Group provided they meet the recommendations of the FEEM.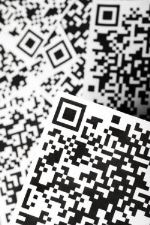 The data are systematically sent in a XML file.

Receipt and use of receipt :
S1 : the file is sent to customers by email or via web service.
S2 : we also offer hosting of the data, and ensure traceability service for the customer via a secure web portal that enables reporting in the form of dashboards and consumption statistics.
Reception storage and use :
S3 : an extension of EURO-iTRACE on board terminals enables our customers to track all of the products (including those not produced by EPC-Belgique)