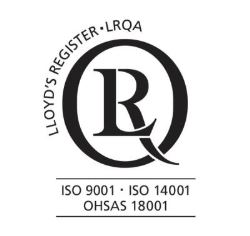 Quality & Safety Policy an Prevention of Major Accidents EPC-France.
Customer satisfaction, personal safety and the prevention of major accidents are at the core of our business...
This common policy covers all aspects of Quality, Safety and Environment in all activities. It is in this spirit that our top management and our Terms & Directions delegates have undertaken the implementation and the maintenance of a process of continuous improvement, developing an integrated management system based on ISO 9001 for Quality, ISO 14001 Environment, OSHAS 18001 and the Ministerial Decree of 10 May 2000 modified for Safety.